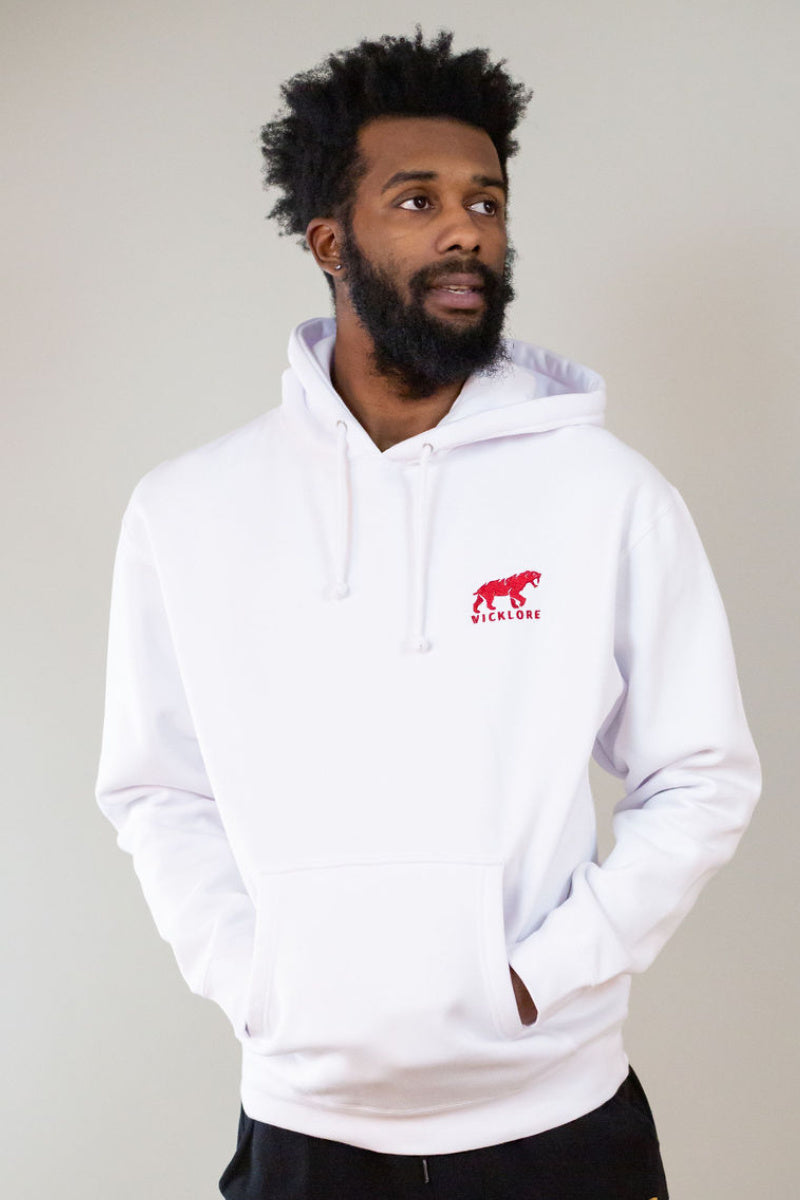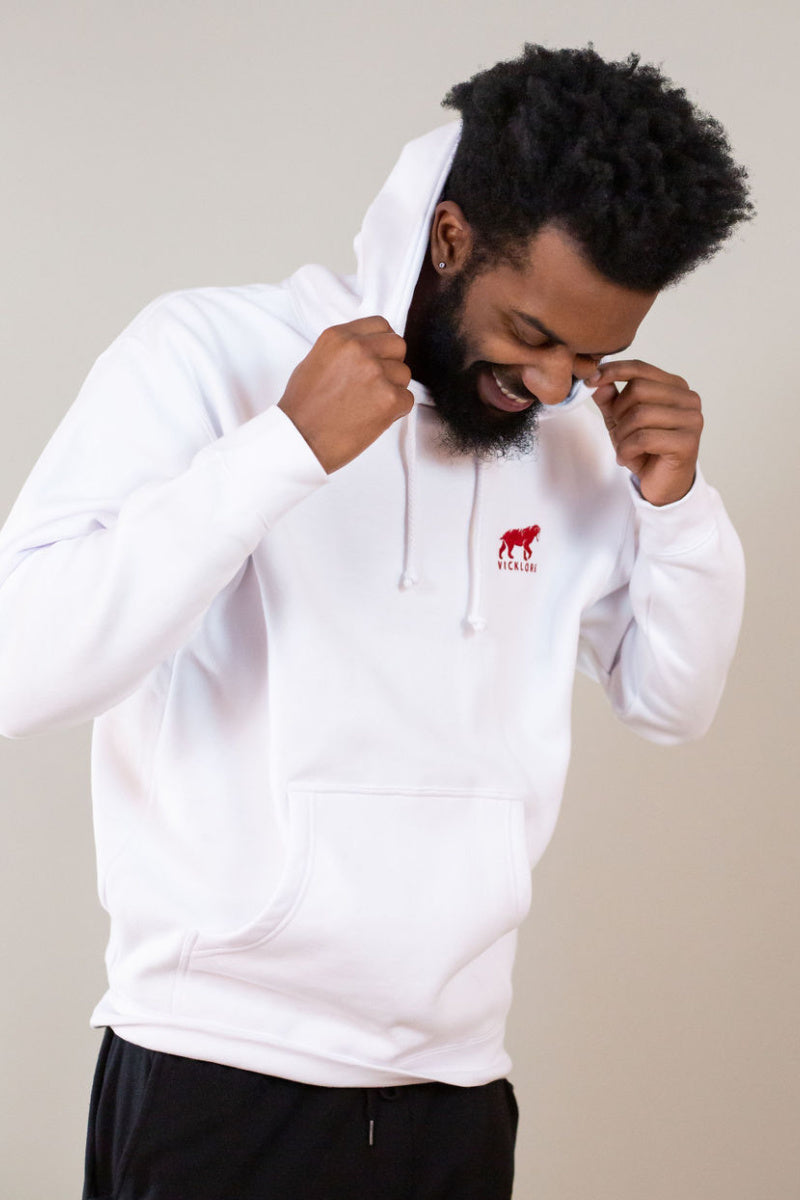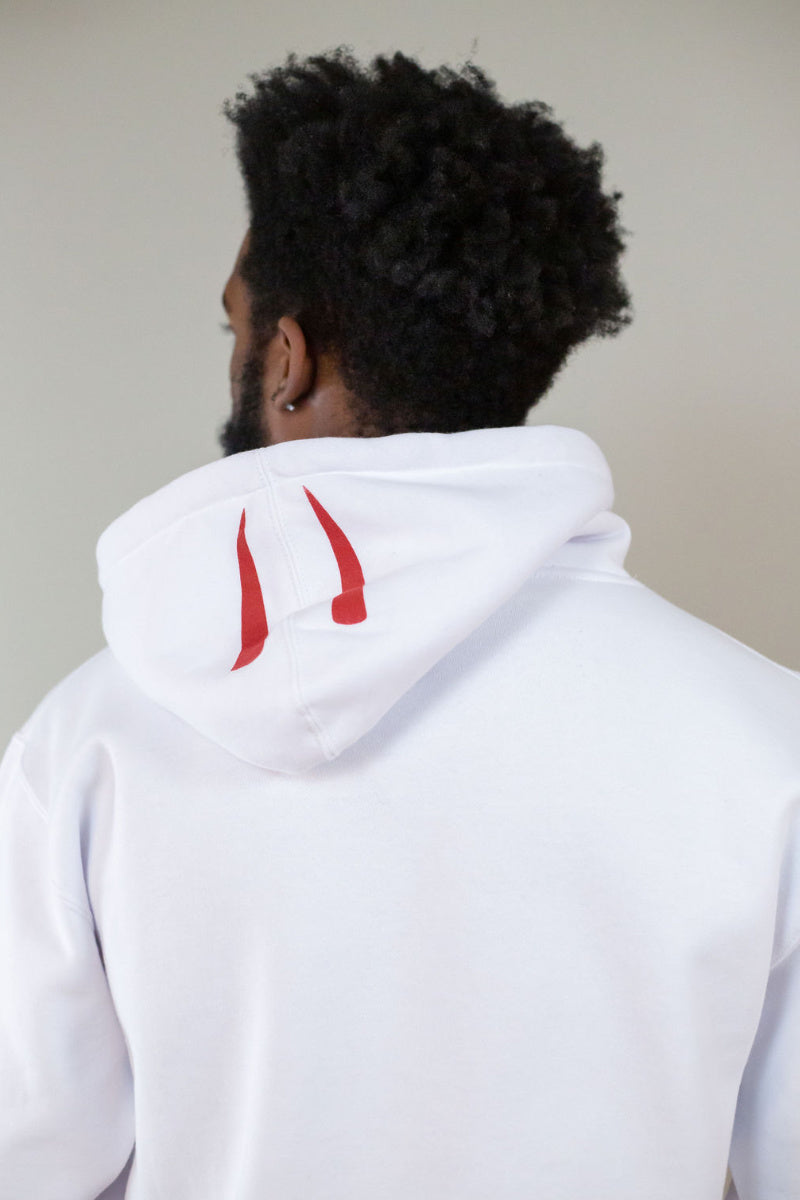 Unisex Teeth of Valor Hoodie
Sale price

$45.00
Regular price

$59.00
(/)
---
Product Description
Introducing our Teeth of Valor hoodie - a blend of comfort, style, and empowerment. This hoodie features our iconic Sabertooth Tiger logo meticulously embroidered on the left chest, and features what Sabertooth tigers are known for - a pair of striking saber teeth. printed on top of the hood, making a bold statement wherever you go. It represents the core values we stand for. 
1.) Willpower: The majestic Sabertooth Tiger embodies unwavering willpower, reminding us that with determination, we can overcome any obstacle that comes our way. Let this hoodie inspire you to pursue your dreams fearlessly, never backing down from a challenge. 
2.) Self-Awareness: Our Sabertooth's piercing gaze reflects the importance of self-awareness. Embrace your inner strength and uniqueness, celebrating the power that comes from knowing oneself. Wear this hoodie as a reminder to stay true to who you are.
3.) Resilience: The scar marks adorning our Sabertooth signify resilience, representing the battle we have fought and the victories we have won. Embrace the beauty of your journey, for it is the scars that make us stronger. This hoodie stands as a testament to your strength in the face of adversity.
4.) Pack Strength: Like the Sabertooth's loyalty to its pack, this hoodie celebrates the power of unity and support. Embrace the community around you and let this tee inspire a sense of belonging and camaraderie.
Embrace the spirit of the Sabertooth Tiger and wear your values with pride. Let this hoodie be a symbol of your own willpower, self-awareness, resilience, and pack strength. Join us on this empowering journey, and together, we'll discover new horizons.
Product Details 
Fleece lined hood with drawstrings
Fleece pullover hoodie
Ribbed cuffs and hem
Front kangaroo pocket
Sabertooth logo and Vicklore embroidered on left chest
Saberteeth printed on the hood
Materials and Care
70% Cotton/30%
Polyester
Machine
wash cold
Hang dry is recommended
or tumble dry low
Unisex Teeth of Valor Hoodie
Sale price

$45.00
Regular price

$59.00
Choose options